IIC Material, technology & process
We use HTV polymer material with special formulated contain a certain specific filler, and additive agents achieves excellent making resistant to UV degradation, anti-tracking, and anti-erosion performance. Also, this formulation provides excellent recovery characteristics to control leakage currents in highly polluted or coastal environments.
Our Polymer insulators made through create one piece comprise housing (sheath) and Weathershed, this directly vulcanized to the fiberglass reinforced plastic (FRP) type CR-E core during injection process, providing superior bonding performance.
Crimping & Triple seal design
The metal fittings are attached through pressure-controlled uniform and monitored crimping process. All our insulators supported with triple seal design system as we apply crimping process Prior to the injection, to ensure reliable performance sealing at any harsh environments.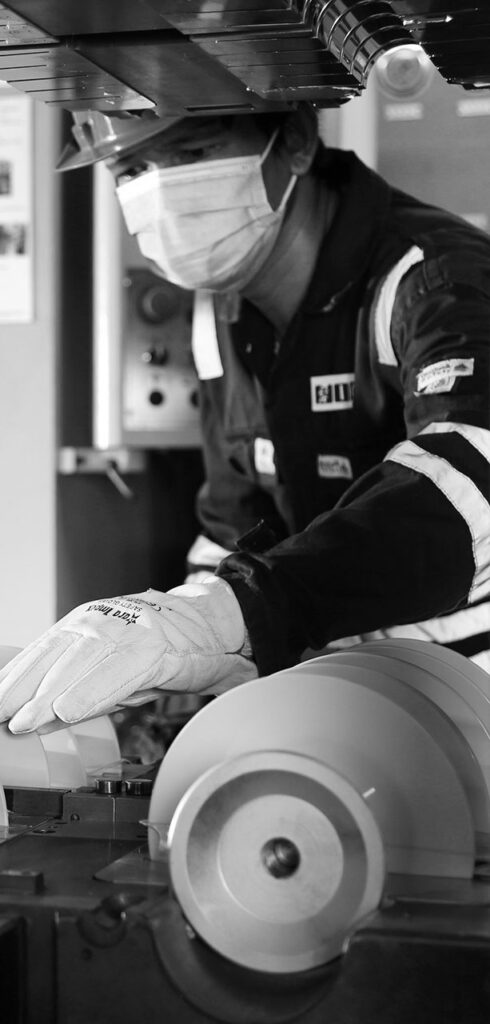 Where quality is IIC priority, testing facility either for income raw material and in-process control or for final products, we pay more attention to ensure by ourselves how is that all raw materials and final products are meet the international standards and our clients' requirements.
This through our own lab capabilities which comprise the following.